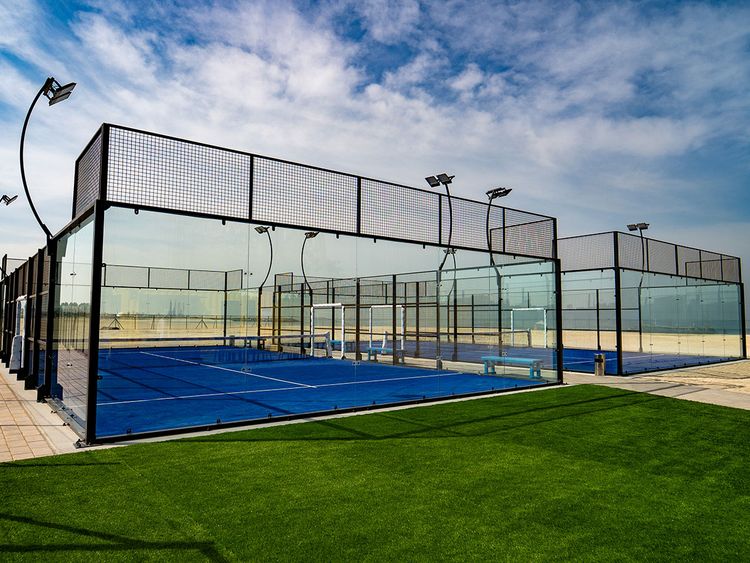 Do you need a break from all the tanning and relaxing at the beach of Ayia Napa? We get it – we prefer to get up and get active on our vacation as well. And what better way to work up a sweat and get the heart pumping than to catch a game of padel tennis?
Located just a short distance from Ayia Napa's city center, our team is ready to welcome you to our brand new outdoor padel courts in Limassol. Whether you have played padel before or you are new to the sport, our center offers something for everyone. 
We've got single and double courts, instructed classes with English speaking instructors, all the equipment you need – and much more to make your time at Green Padel your favorite part of the day!
From Ayia Napa to our premium padel courts
Ayia Napa is located on the southeastern coast of Cyprus, but in less than an hour and a half, you can place your feet right at the centerline of one of our newly-built padel courts. 
Our center offers free parking on-site, and if you travel by public transportation from Ayia Napa, our grounds are just a short walk off from the nearest station. Also, our team is more than happy to make travel arrangements, should you want to enjoy an easy and stress free trip.
Your wants and needs are our top priority, and it is our finest task to make sure that you have an unforgettable time and experience – on and off our courts. As such, you are welcome to kick back in our designated lounge area and enjoy a cold beverage and perhaps a savory snack while you cool off.
Let's padel!
Though Ayia Napa is a city that offers numerous great experiences and beautiful sights, there really is nothing more rewarding than allowing yourself the time to work out too. 
Whether you play padel tennis for fun or for your physical fitness, we guarantee you that the time spent on one of our outdoor padel courts will leave you feeling refreshed and energized for your next adventure in Ayia Napa.
Click here to see all of our current offers, and feel free to contact us should you have any questions or requests. We look forward to welcoming you on our padel courts just outside of Ayia Napa.