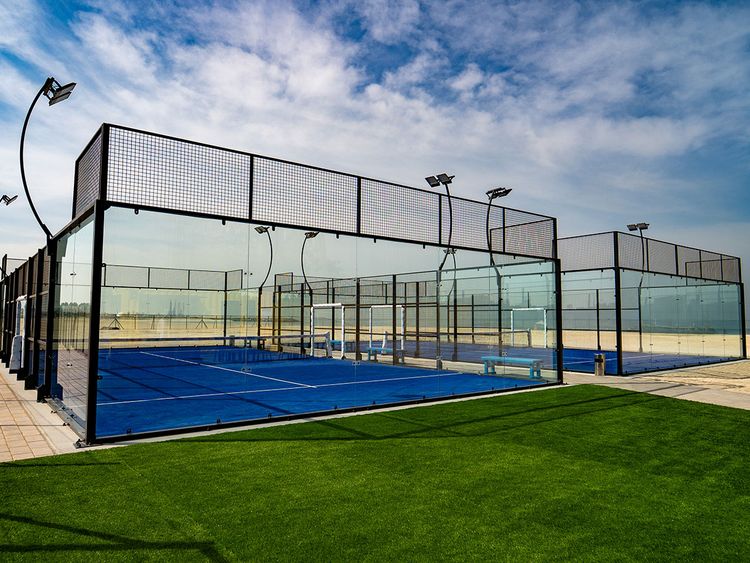 As one of the most popular tourist destinations, Limassol has everything you need to make your time in Cyprus unforgettable. Most of the attractions in the city are well known – but there's a new place in town that you cannot miss while you're here! 
With padel tennis on a global rise and our newly-built courts in place, your next padel adventure awaits in Limassol. Here, we offer brand new single and double courts designed to take your padel game to the next level. 
Whether you are a pro player or new to the sport, we recommend that you book a court or one of our padel classes today!
The power of padel in Limassol
Being a popular activity on the rise, padel tennis in itself has proved to be a powerful phenomenon that sees thousands of people across the world flocking to the nearest court whenever they've got some time off. And at Green Padel we have no doubt that our courts in Limassol are about to become some of the most popular padel tennis places in Cyprus.
Not only are our outdoor courts brand new; we also offer professional equipment, rewarding training sessions, and innovative takes on the classic padel enclosures and facilities to ensure that your experience on and off court will be second to none.
Join us today!
Are you ready for a fun and competitive day playing padel tennis in one of the greatest Mediterranean cities? Then grab your partner and a racket, and book one of our courts in Limassol here already today! Our prices start from € xx, and with a variety of services and special offers to choose from, you can put together the padel party of your dreams.
Should you have any questions or special requests, feel free to contact us via phone or our online chat service. Our team is ready to help personalize your time and make your day of padel tennis in Limassol an unforgettable experience!