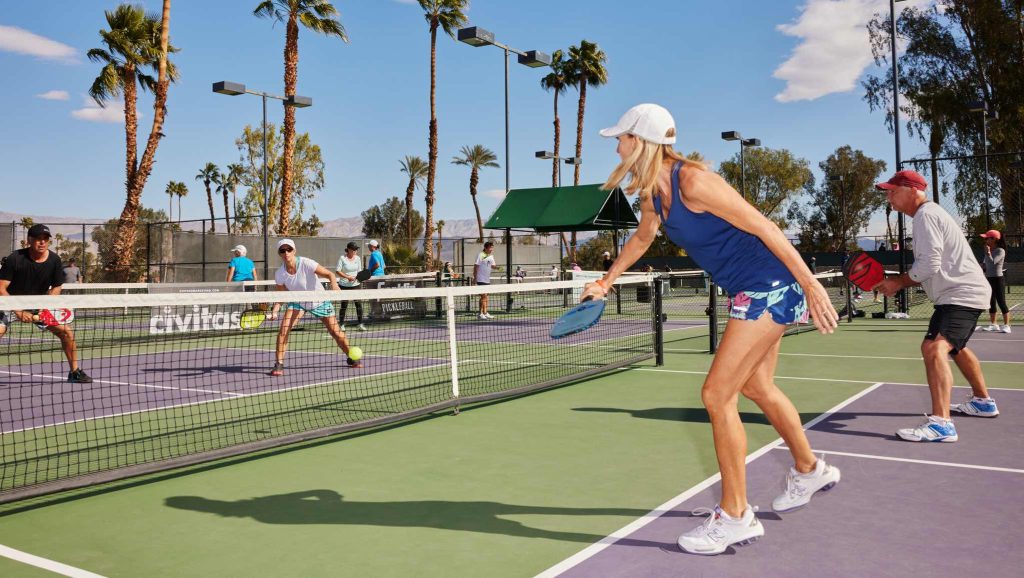 Pickleball in Cyprus is quickly becoming a favorite pastime among locals and visitors alike. This fast-paced and fun sport is a combination of badminton, tennis, and table tennis, and is played with a small plastic ball and paddles on a badminton-sized court.
One of the things that makes pickleball so appealing in Cyprus is the sense of community and camaraderie it fosters. People of all ages and skill levels are coming together to play and enjoy the sport. And with the growing interest in pickleball, Green Padel Club will be opening courts all over the island, particularly in the cities of Limassol and Paphos.
These clubs and groups provide the perfect opportunity to learn the game, make new friends and improve your skills. They offer regular games, clinics and tournaments that cater to players of all levels. And with many of these clubs offering rental equipment, it's never been easier for someone to give pickleball a try without having to invest in their own gear.
But it's not just the clubs and groups that make pickleball in Cyprus so accessible, there are also many public parks and community centers that have courts available for use. This makes it easy for anyone to find a game and join in on the fun.
In conclusion, Pickleball in Cyprus is a sport that is fun, fast-paced and inclusive. The growing popularity of the sport is fostering a sense of community and camaraderie among players. With the opening of new clubs and groups, particularly in Limassol and Paphos, and the availability of courts in public spaces, it's never been easier for someone to discover the thrill of pickleball in Cyprus.
Contact us for more info!